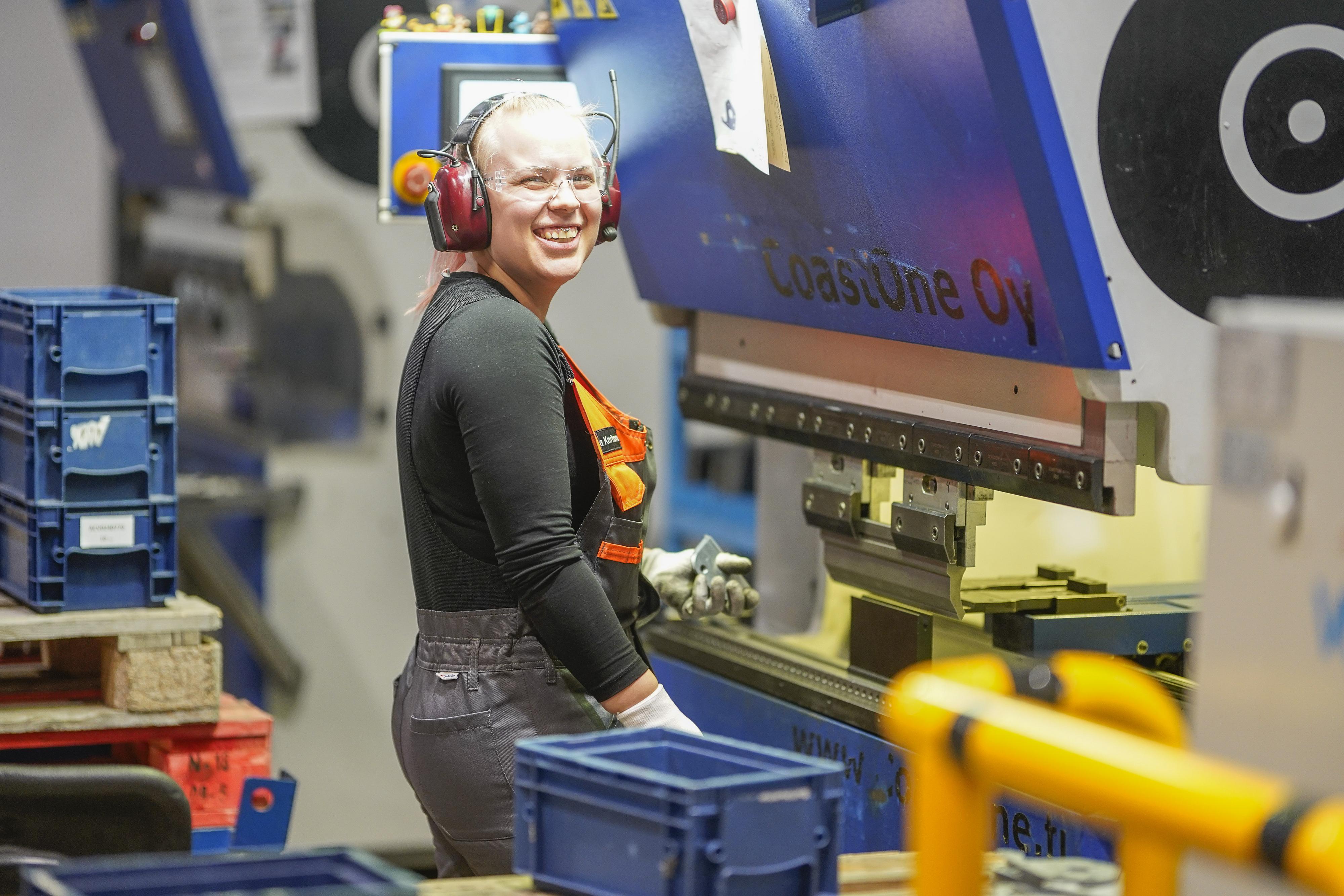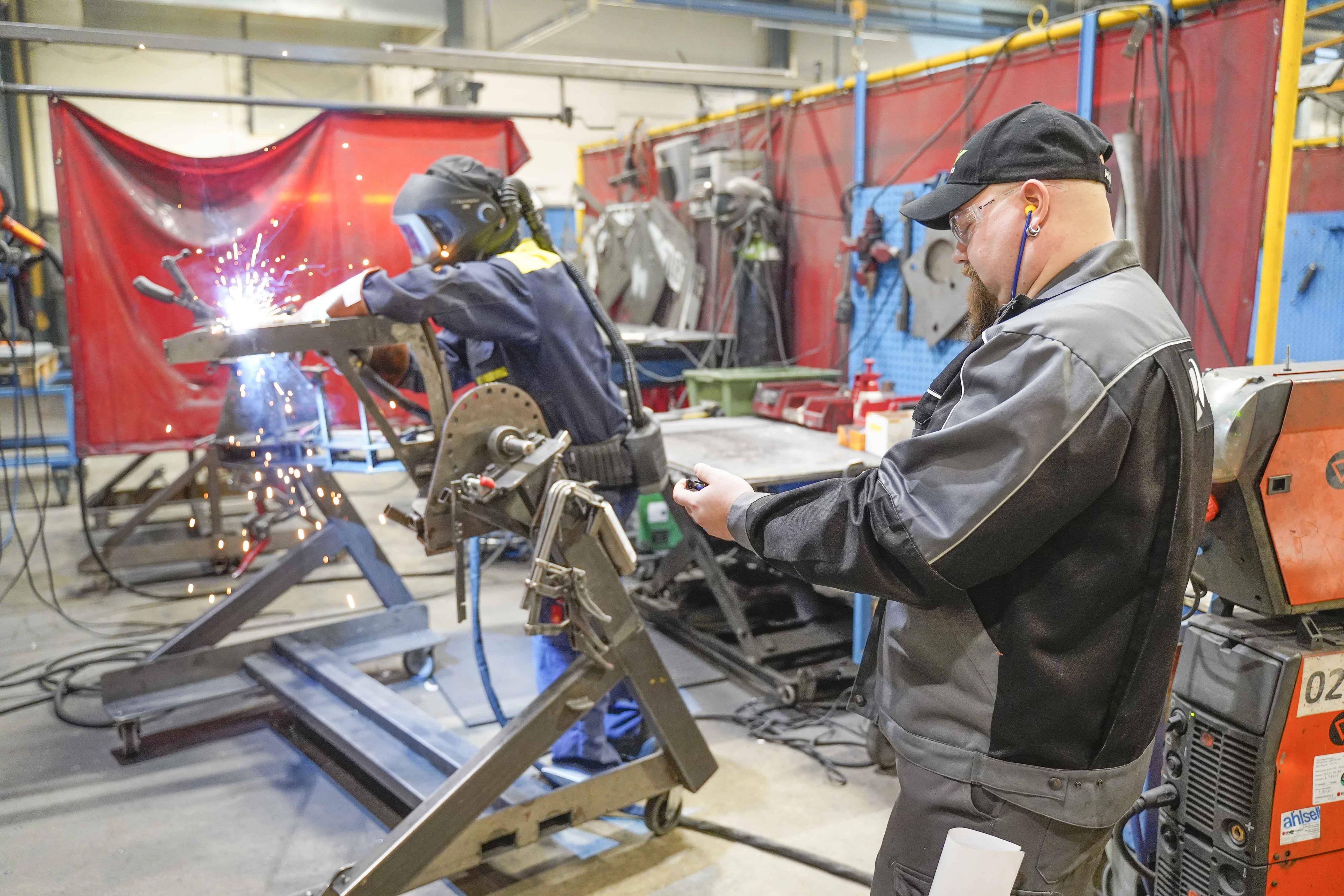 RELICOMP IS A FINNISH METAL INDUSTRY COMPANY SPECIALISING IN SHEET METAL TECHNOLOGY
Relicomp Oy is a Finnish metal industry company specialising in sheet metal technology, founded in 1992 and operating in Kurikka. Started out in the garage of a single family, today the family-owned company has a turnover of more than 18 million euros and employs approximately 140 metal industry professionals.
We offer our customers services strong as steel, from product development and design to component manufacturing and system deliveries. Our extensive expertise, long-term partnership and continuous improvement of product structures and operating processes have put Relicomp at the forefront of the development of sheet metal technology and design. We manufacture all products from start to finish in our own facilities. This also allows us to ensure that our products are always of the highest quality. 
The secrets of our success are especially quality and development work and our competent, committed staff. A good work atmosphere increases our staff's motivation to develop and advance in their careers, and it also comes across to our customers. We invest in quality right from product development: when a product is carefully designed, its production is straightforward and the end result is of high quality.
Our competitive advantages
Wide range of services and products
From the very beginning, we have invested in the development and comprehensiveness of our services. We actively invest in equipment and new solutions to provide our customers with even more comprehensive services. We do everything in our factory from product development to assembly. In this way, quality and delivery reliability are also in our own hands.
We closely monitor and control every stage of production so that we can detect any errors and fix them preventively. Our growing development department already employs seven people who monitor our processes and ensure that quality remains good. Quality is an important factor in the development of our products and services, because when the foundation is sturdy, it is easy to build on it.
The secret of our high delivery reliability lies in the careful planning of production and its precise implementation. This requires active communication between the different departments and production planning.
We prepare for the next work stage even before it starts, so that the work can progress smoothly. This way, we do not need to catch up with our schedule at any point, and thus delivery reliability also remains high.
It's the attitude that counts. Always.
For us, customer orientation means building solutions together with the customer. We promise that working with us will be easy, straightforward and systematic. Fruitful cooperation always starts with a successful first step.
Sustainable development is part of our day-to-day
We want to do our part for a cleaner environment. That is why we have made significant contributions, investments and value choices in our operations. With these, we support sustainable development and the well-being of the environment. Our staff can be proud of our choices.
We are constantly looking to hire people with initiative and a brisk attitude to work. We offer a variety of jobs in sheet metal cutting, stamping, deep drawing, welding, painting, assembly and logistics.
The story of Relicomp began in 1992 in a garage in Ostrobothnia. The company's founder, Reino Kangas, had been manufacturing injection-moulded plastic parts as a private trader for some time, and the operations grew and developed little by little towards a metal industry company focusing on sheet metal technology. At first, Relika Ky was founded, which later became a limited liability company. Relika created a subsidiary, Relicomp, and eventually the companies merged into Relicomp Oy.
Product development has been a strength of the company since the days of Relika. This has manifested as significant customer relationships and intense growth. In addition to the Kauhajoki plant, another plant was established in Suolahti, at which time Tiina and Marko, Reino's daughter and son-in-law, became more involved in the business. The establishment of the Suolahti plant was in danger of collapsing because a key person fell ill, so Tiina and Marko moved to Central Finland to help.
There were still challenging times ahead. In the late 2000s, it was time for Reino to retire, and a buyer was sought for Relicomp. However, the new buyer's funding collapsed, and dark clouds began to gather over the world economy. Due to the economic downturn, Relicomp's backlog of orders also plummeted. The company was close to bankruptcy, but avoided it with funding. In 2011, Reino finally retired after a generational transfer, at which time Tiina and Marko officially became entrepreneurs of Relicomp. Eventually, operations were concentrated in a completely new factory in Kurikka, where they continue to this day.
There have been many stories and nuanced twists along the way. Awards and difficulties. Progress and setbacks. Sadness and laughter. Behind all of this, however, a passionate entrepreneurial spirit has blazed from the beginning. 'You can be crazy, but not stupid,' said Reino himself.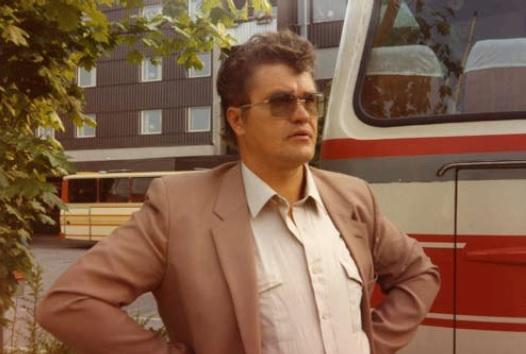 A Son's Journey – from Romppa to Relicomp (English Summary on page 104)
The story of Marko and Tiina (in Finnish):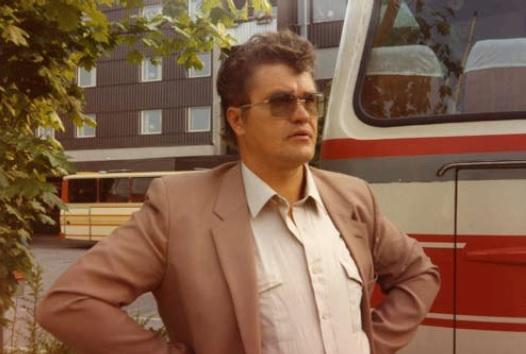 RELICOMP IS A METAL INDUSTRY COMPANY SPECIALISING IN SHEET METAL TECHNOLOGIES
Relicomp was founded in 1992 as a Finnish metal industry company specialising in sheet metal technology, with factories in Kurikka and Suolahti. We provide services – as strong as the steel we work with – ranging from product development to component manufacturing and system deliveries.
The company started out being run from the garage of founder Reino Kangas, and has since grown into a family-owned business with a total of 130 employees. A generational handover took place in 2011, and to this day the company continues to provide innovative service to its clients while at the same time remaining true to its roots.
Our personnel feel part of Relicomp and many of our employees have been with us since the very beginning. We achieve customer loyalty by working together.
We keep our workforce trained in only the very best practices, making sure that job satisfaction and safety are carefully maintained throughout.
Read more about our history dating back more than 20 years:

A Son's Journey – from Romppa to Relicomp (English Summary on page 104) >>