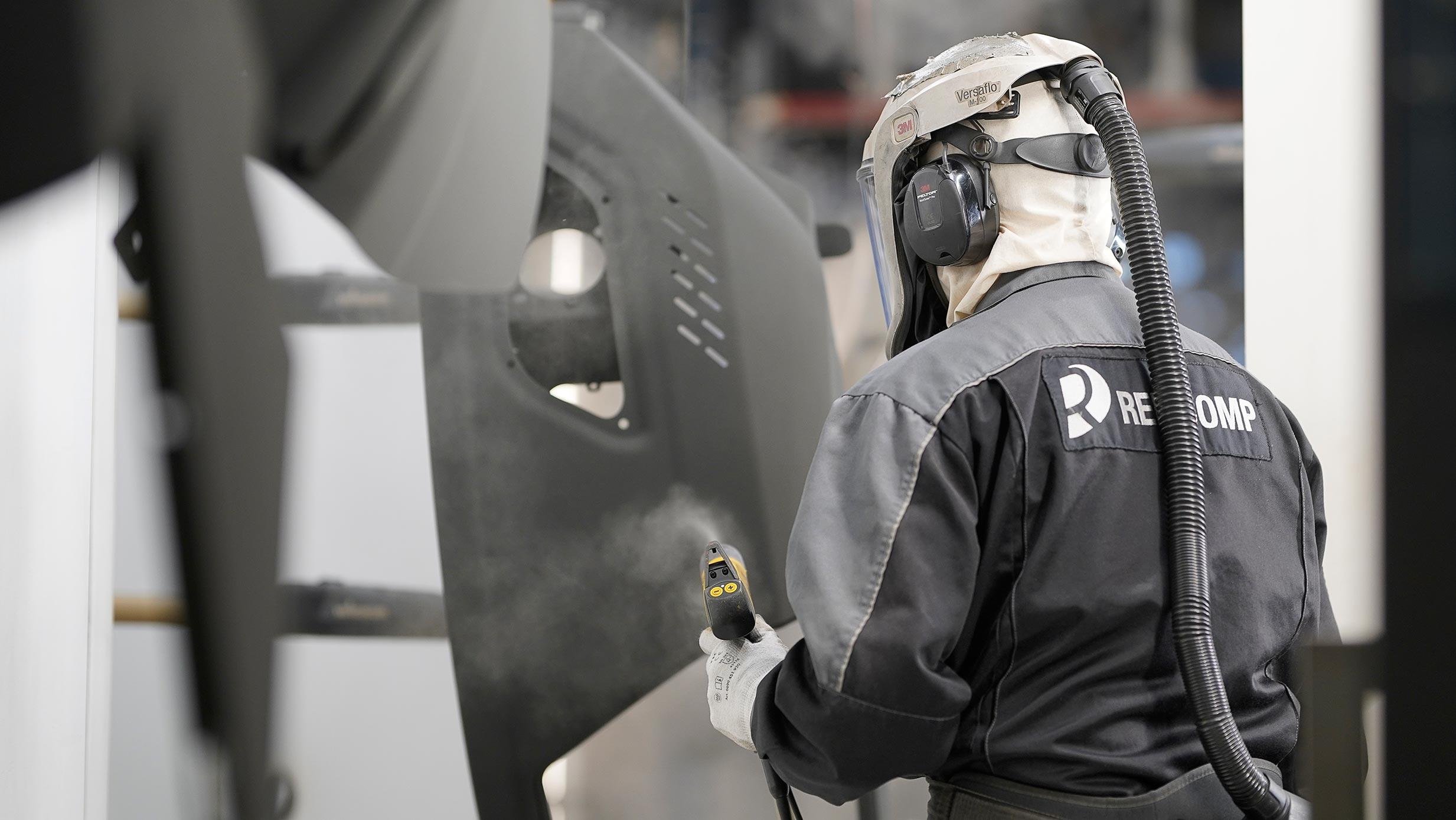 Relicomp added two-coat powder coating to its range of services at a customer's request. It took two years to perfect the coating process, and the development work is still ongoing. Now Relicomp serves its customers even better than before. Relicomp's Quality Control Manager Katri Rientamo, who researched two-coat powder coating in her degree work, knows what high-quality coating requires.
FROM IDEA TO FINISHED PRODUCT AND PRODUCTION PROCESS
We use the latest technology and efficient production methods in the manufacture of steel products. Both individual components and larger series are manufactured according to individual customer preferences on our own premises – competitively and cost-efficiently.

Case: Rocla
"In addition to modern equipment, Relicomp has the facilities and skilled staff required for a product of this size. They have strong expertise in tool design and fabrication, but the key issues have been the strong support and development resources they provided, enabling the efficient launch of the new product rather than focusing solely on the operational level."
OUR WORK IS QUIDED BY STRICT QUALITY POLICY
Our extensive expertise and continuous development of both product structures and operating processes have made Relicomp a true pioneer in the field of sheet metal and forming technologies. This is also evident from our quality management system, which was first certified in 2003.
Our uncompromising quality is guaranteed by our material know-how and broad knowledge of demanding machining techniques, combined with the latest manufacturing technologies. For our customers, this means high profitability and competitive solutions. We want to share our success with you!