We at Relicomp emphasise quality, which is demonstrated by our long list of certificates. The determined quality efforts are a benefit to our customers in particular. Our delivery reliability is close to 100%, and we focus almost fully on preventive work in terms of quality. It is easy for us to ensure the high quality of our products since we manufacture all products from start to finish in our own facilities. As such, it is no surprise that the quality of our products is one of the factors underlying our success.
We have multiple certified quality management systems, the first ones of which were gained as early as 2003. For us, quality management systems are not mere buzz words and have instead been integrated into our day-to-day operations. They create the framework for all work efforts, such as design, processes, resourcing, production, measurement and documentation. We also utilise quality management systems in risk management and prevention.
"Thanks to our quality management systems, we can identify risk factors even before a product goes into actual production. We perform a review in the tendering phase, which enables us to provide all the necessary information to production to ensure that the manufacturing process goes as smoothly as possible. We also monitor production with real-time indicators so that we can react to deviations quickly," says Relicomp's Quality Manager Katri Rientamo.
All members of the Relicomp team take part in quality work
Adherence to quality systems extends far beyond the managerial staff. Every member of the Relicomp team is an expert in their own work and the best person to point out development needs relating to it. Training is key in all areas from safety and environmental considerations to quality management. All Relicomp employees are trained so that everyone understands the level of quality Relicomp aims for and has the right tools to develop their own activities. Ultimately, however, the customer always decides about matters regarding quality. We constantly cooperate with our customers to ensure that our products and services are at the level they require at all times.
Certified quality management systems indicate operational responsibility and increase customer satisfaction. The systems help us meet customer expectations, improve our competitiveness and ensure the continuous development of our operating methods. They also provide us with the tools to improve safety and steer us towards considering environmental impacts in all activities. Quality management systems form a through line for management, which is why their presence is clearly evident across all of our operations.
The certificates require continuous and systematic monitoring to determine whether or not the current activities and related results match the expectations and plans. An accredited third-party certification body conducts regular audits and recertifications. Alongside the certification audits, Relicomp performs a wide range of internal audits.
"We have found internal audits to be an efficient tool for developing our own operations. In 2020, we carried out 17 different internal audits in total. Our audits are based on the requirements of the certificate standards but, in designing them, we pay special attention to quality issues and challenges related to various processes. It is also important for us that all of our partners can achieve our quality requirements. To that effect, we conduct annual audits on our main suppliers and always audit any new significant suppliers before approval," Katri explains.
Advanced quality management benefits both Relicomp and its customers
Quality management is a benefit to both Relicomp and our customers. In 2020, our delivery reliability was 99.7%. Relicomp achieved a good level of quality years ago, but there is a drive to constantly improve the operations.
"We monitor our own operations carefully and identify development targets together. Our aim is to make better observations to improve our work through prevention and increase the quality of the end results. The safety and well-being of our staff comes first in all of our operations. This also ensures that our products and services remain at a high level of quality," Katri says in summary.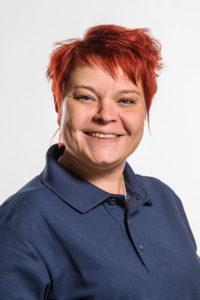 QUALITY MANAGEMENT SYSTEM
Relicomp's operations are steered by the ISO 9001, ISO 14001, ISO 45001 and ISO 3834-2 quality standards.
ISO 45001
The ISO 45001 certification indicates that Relicomp follows good occupational health and safety practices that comply with all relevant legislative requirements.
ISO 14001
The ISO 14001 environmental management certification steers us to take comprehensive responsibility for our environmental impact.
ISO 3834-2
The ISO 3834-2 certification indicates that we meet the quality requirements for welded products.
ISO 9001
Our ISO 9001-certified quality management system is one of the key factors behind our success, helping us to analyse our own processes as well as customers' needs, and supporting the achievement of our objectives.